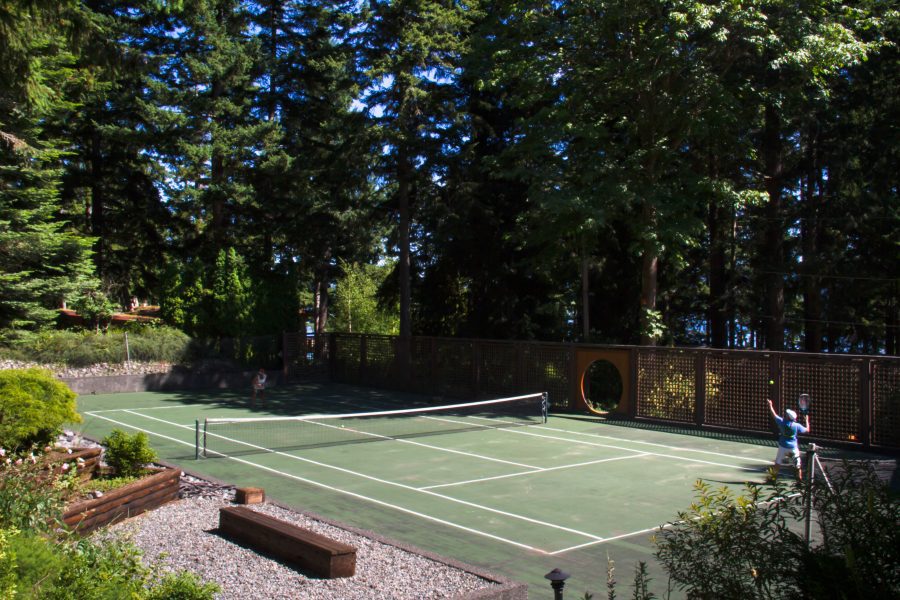 Sports
We offer a variety of sports across the resort with all necessary equipment available at the main office. Enjoy a game of volleyball, bocce, tennis, horseshoes or basketball while surrounded by tall conifers.
Dock
Our spectacular dock is a place to moor, launch or relax. In front of a beautiful backdrop of West Coast scenery find plenty of mooring space, safe swimming water and views of Rebecca Spit.
Stonehouse
Steps from the shore line of Drew Harbour, our stonehouse offers a place to cook, play and mingle with friends and family.
Paddleboarding
For many, paddleboarding is a mellow alternative to kayaking. With paddleboard rentals available on site, it's the most accessible way to experience the open water at Taku.
Beachcombing
The beachfront is full of sea life to explore.  Kids can spend hours turning rocks over and delighting with what they can find; crabs, sea stars, fish and shells to name a few.  At the front desk we have a bucket and shovel with a book on what creatures you can find.
Stargazing
Bring a blanket and get cozy on the beach away from the lights.  Once your eyes adjust it's amazing how many stars you can see, especially as we're north at the 50th parallel and away from the city lights.
Hot Tub
Grab a complimentary towel from the office and rest your mind and muscles in our private hot tub located steps away from the terrace suites.
Weddings
Imagine a magnificent seaside ceremony followed by an extraordinary reception. With all your guest's accommodations right on-site, our wedding venue makes planning your special day that much easier.